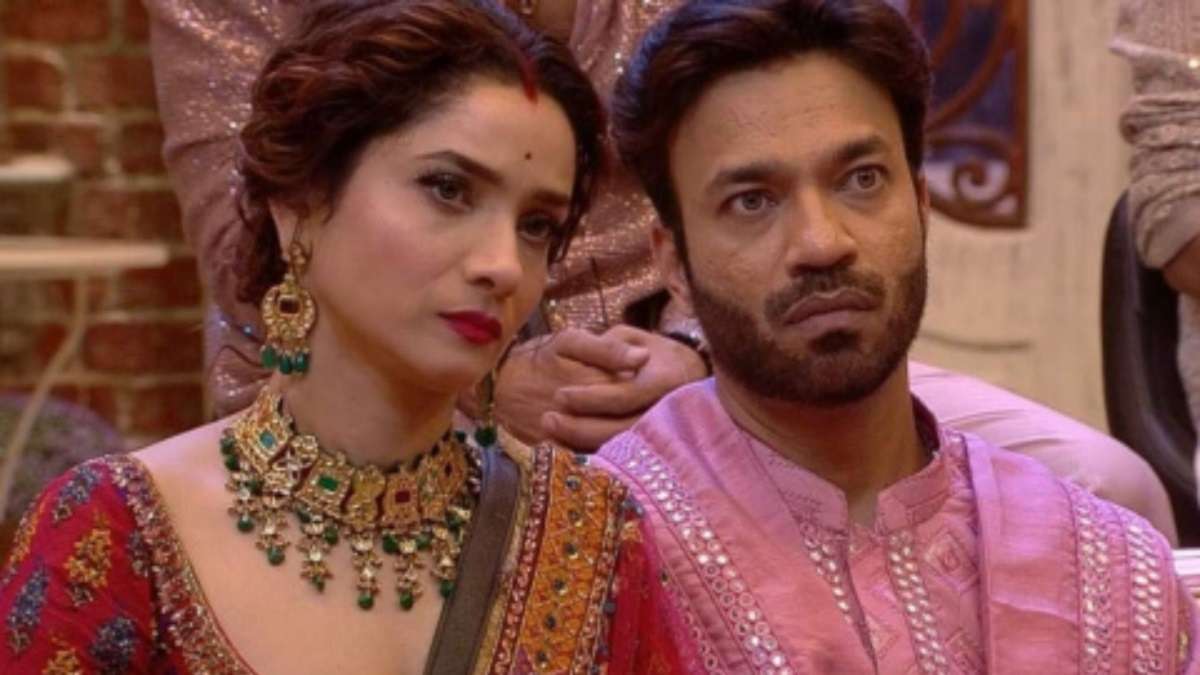 Bigg Boss 17: Ankita and Vicky have often been seen getting into heated arguments in the show. In the latest Weekend Ka Vaar episode, host Salman Khan even called out Vicky for his behaviour towards Ankita and said that he is just like Aishwarya Sharma Bhatt, who is often seen being toxic towards her husband Neil Bhatt in the show. However, nothing changed as the gap between Ankita and Vicky appears to be widening. 
A promo shared by the channel, shows Ankita upset after Bigg Boss announces tabadla of the rooms – Dil, Dimaag aur Dum. 
As Vicky gets shifted to the Dimaag room, Ankita gets furious. Then Bigg Boss can be heard asking the actress, "Why are you upset for the one whom you are upset for is very happy and dancing in joy in the next room."
Responding to Bigg Boss, Ankita said,"Galat shaadi kar li". 
Later, when Vicky came to Ankita, she pushed him away with her leg and said, "Mat kar, main laat dedungi chala ja abhi (Don't do it, I will kick you)."
She continued, "Don't talk to me. Get lost. This is my room. You are such a selfish idiot. Dimaag kharaab hogayi sach main tere saath rehkar. Ab bhool jaa ke hum shaadi shuda hai. Aaj se tu alag main alag. Shaatir. Tune mujhe use kiya hai hamesha." Watch the promo below. 
When Ankita Remembered Sushant 
A few days back Ankita was seen talking about late actor Sushant Singh Rajput in the controversial reality show and got emotional while remembering him.
Ankita talking to her co-housemate Abhishek Kumar. She told Abhishek that he reminds her of Sushant as he has a similar physique. But then she added that he was never aggressive. 
She recalled that Sushant Singh Rajput was hardworking. "Sushant was hardworking… Hard Working to another level."
She then added that he was dedicated, passionate and would completely give himself to the thing he was doing. 
The actress, who started dating SSR on the sets of 'Pavitra Rishta', shared that he was "sensitive to criticism".
"Zara sa upar neeche hota toh effect hota tha… People speaking about him would affect him," said Ankita, who got emotional and teared up as she spoke. 
However, she said that she feels proud when she speaks about the late actor. 
Abhishek then asked if her husband Vicky Jain was supportive when the news of the late actors untimely demise came out. Ankita said: "Vicky supporting tha. What will one do when someone leaves. There was no one for him (SSR) to stand. If there was no support from Vicky, I wouldn't have been able to do anything."
Earlier, Ankita was seen speaking about her break up with SSR in the garden area with Munawar Faruqui. She then revealed that the two were dating for seven years and just broke up one night without any reason. 
​
.